The
Restaurant
The art of sushi – Japan's gift to global cuisine – is honoured here with an array of traditional classics, as well as imaginative fusion dishes created with flair by our chef Meiwang Ke Steven, prepared from the freshest catch hauled in at first light.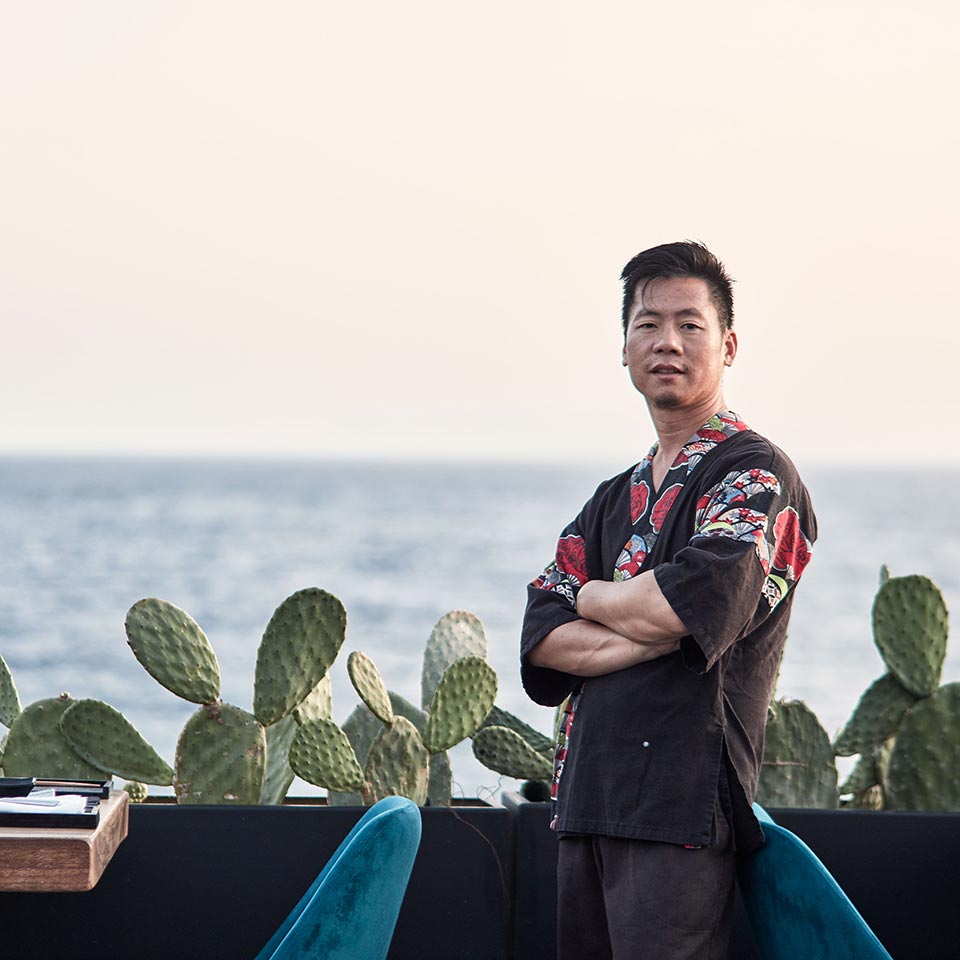 Executive chef
Meiwang Ke Steven
After years of training in Japan, our chef Meiwang Ke Steven brings classic know-how and individual character to the Sishu Bar.
"I marry the Myconian and Japanese culinary cultures over a shared passion for fresh ingredients and subtle flavours which should never be overshadowed by culinary virtuosity", he explains. Taste his wisdom in every artful creation.